Tips From Our Experts
Understanding your eye health and choosing the right frame and lenses for you can sometimes feel overwhelming. That's why we have put together this video series with tips from our in-store teams to help guide you through everything from your digital eye exam to our latest designer collections.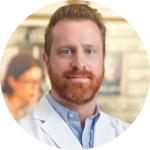 Eye Doctor Tips
Dr. Bradley Powers
Dr. Bradley Powers is an optometrist at Eye Associates of Columbia, located inside of LensCrafters in Columbia, SC. Here, he explains everything you need to know about lenses, contact lenses and maintaining your eye health.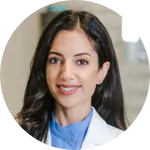 Eye Doctor Tips
Dr. Roxanna Jahangirian
Dr. Roxanna Jahangirian is an optometrist at West LA Optometry located inside LensCrafters off of Pico. In these videos, she covers all the basics from how to read your prescription to tips for digital lifestyles.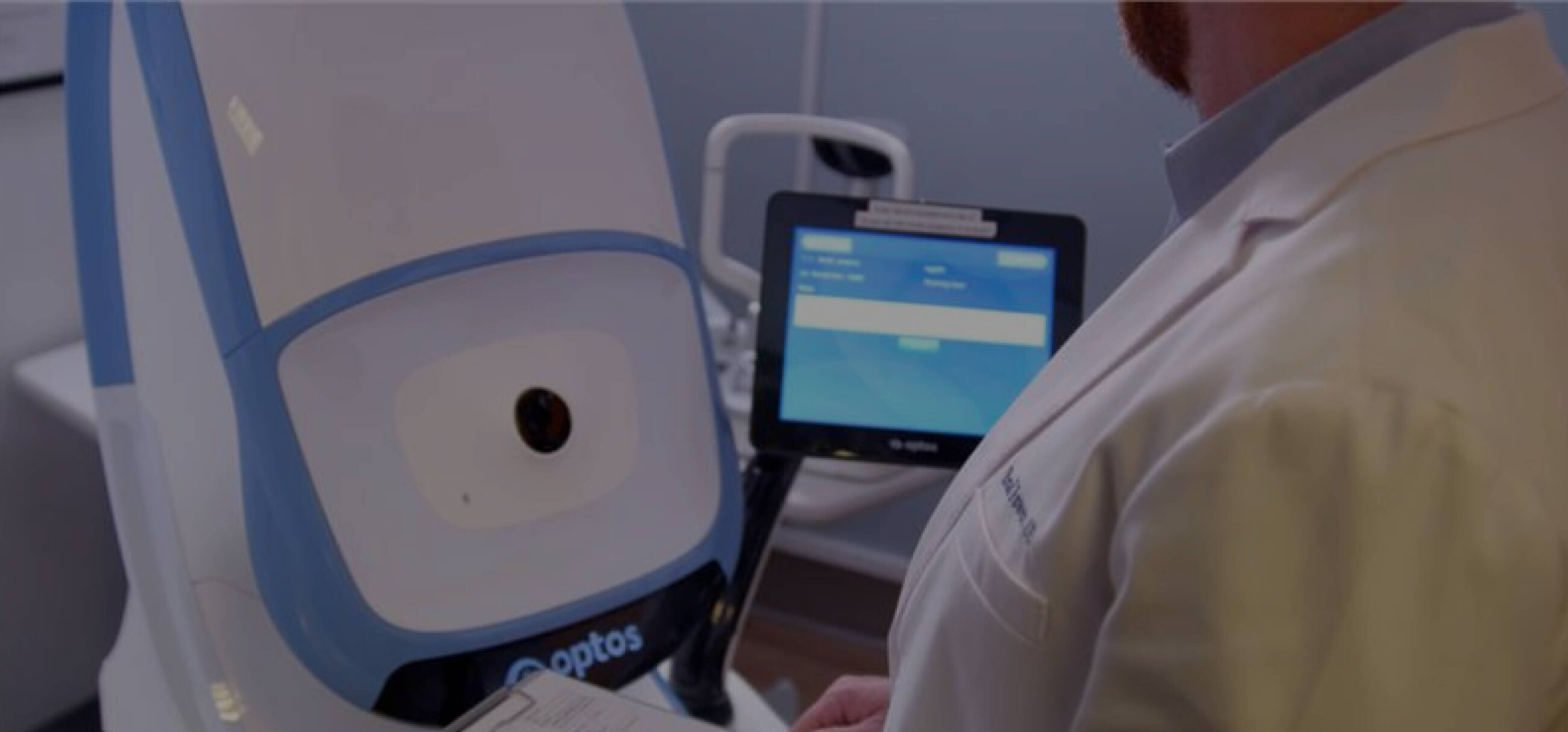 Your Digital Eye Exam
Find out how we use the latest in eye exam technology to measure and digitally map your eyes for a precise, personalized prescription.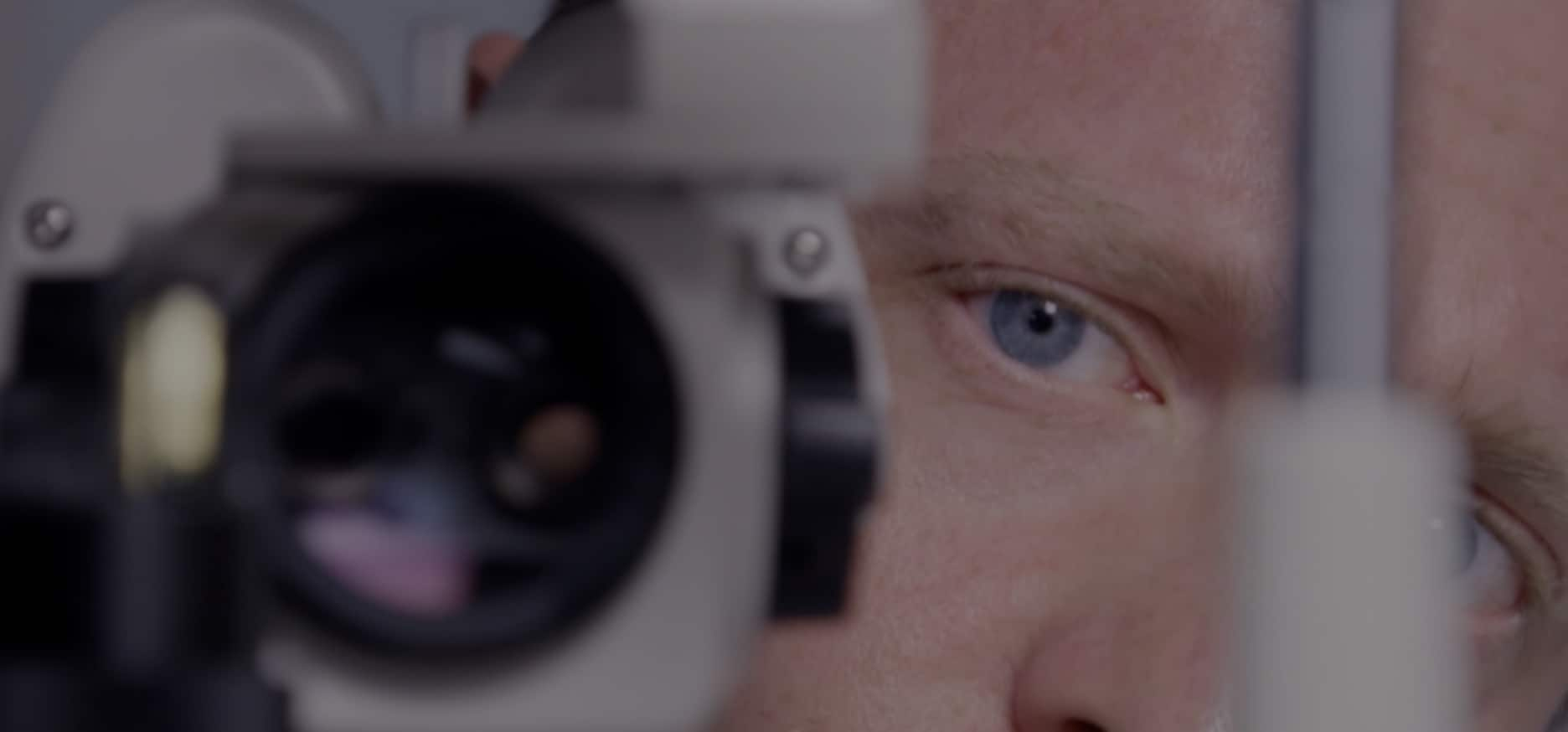 Lenses Tailored To You
Discover the complete range of lens solutions available and how we find the right lens to suit your vision needs.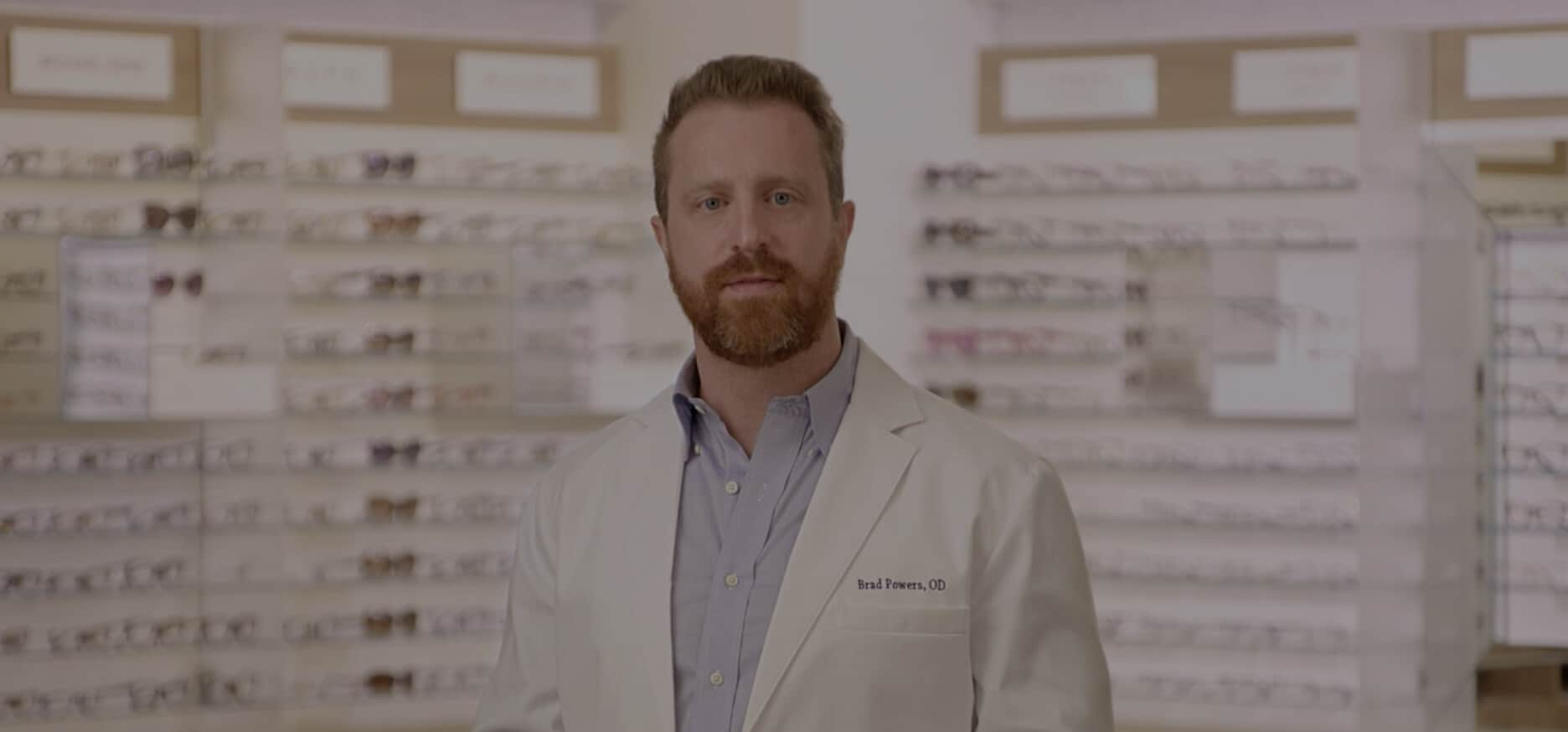 Importance of eye exams
Preventative care is essential for eye health. Find out why annual eye exams are about more than just updating your prescription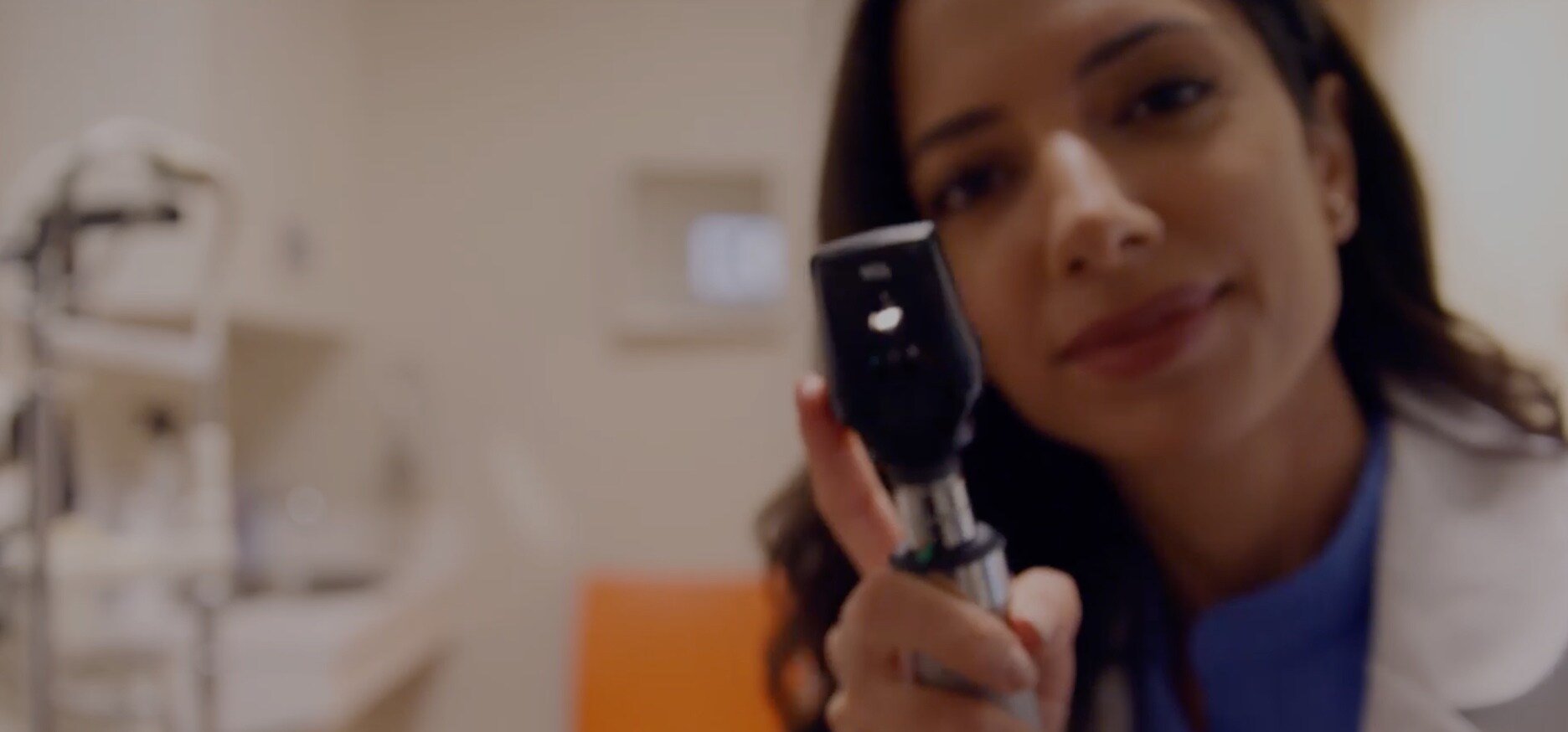 Children's Eyecare
Do you know how often children should get their eyes tested? Or the signs that could indicate early vision problems?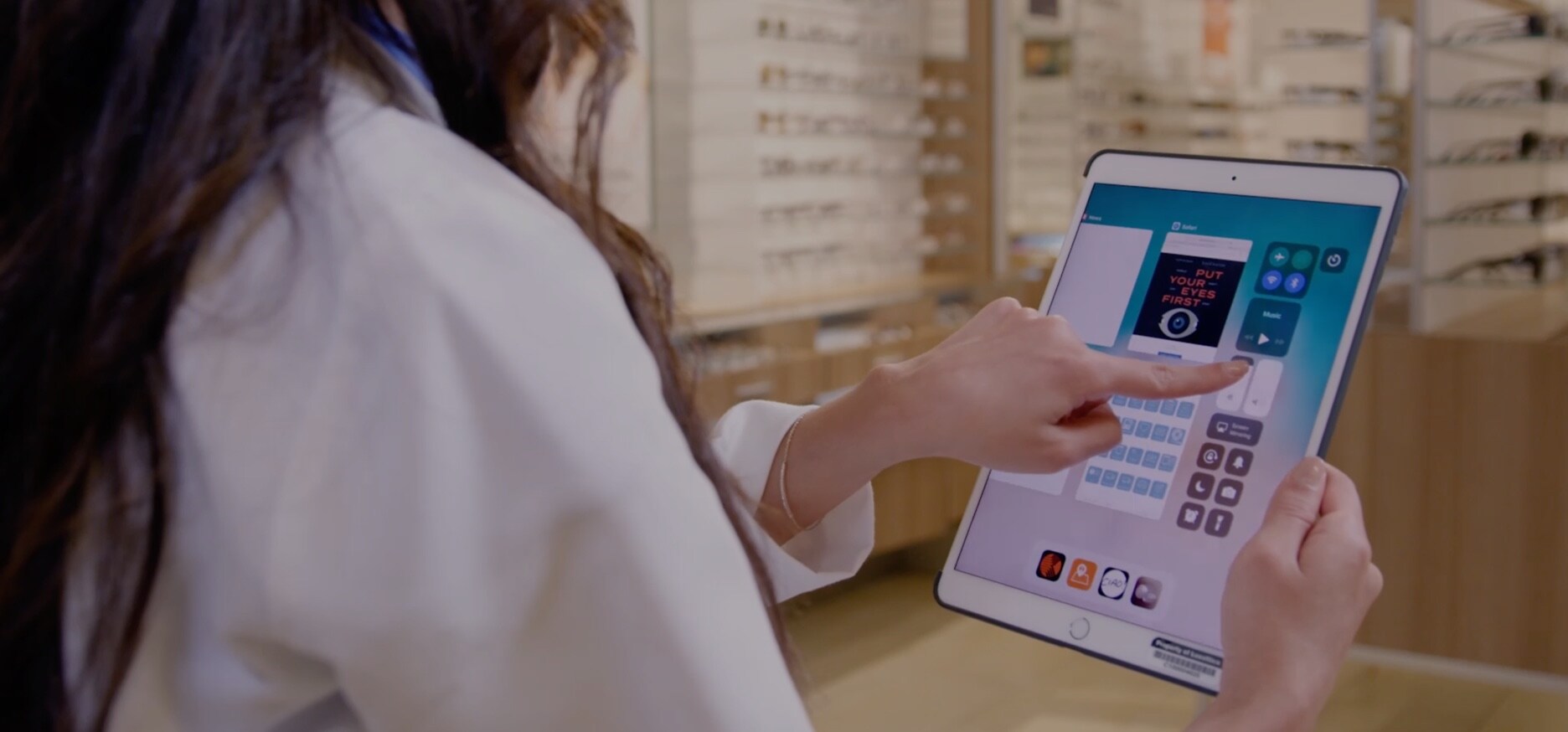 Digital Eye Fatigue
In addition to adding a treatment to your lenses, there are other ways to help ease the effects of digital blue light on your eyes.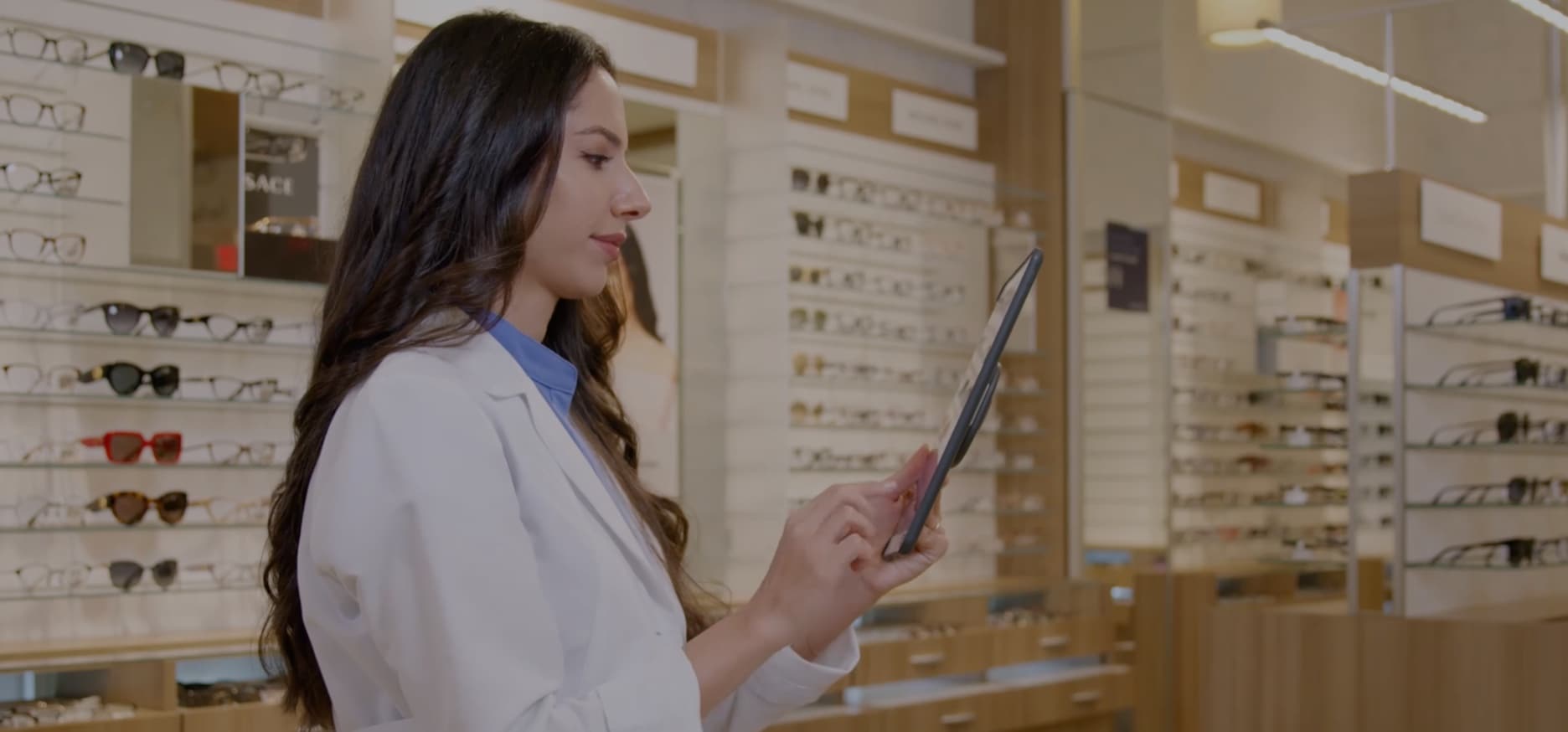 Blue Light
Blue light suppresses some secretion of melatonin, which can result in increased alertness and a disrupted sleeping schedule.
Types Of Prescription Lenses
Want to understand more about how lenses work or what different lens treatments are designed for?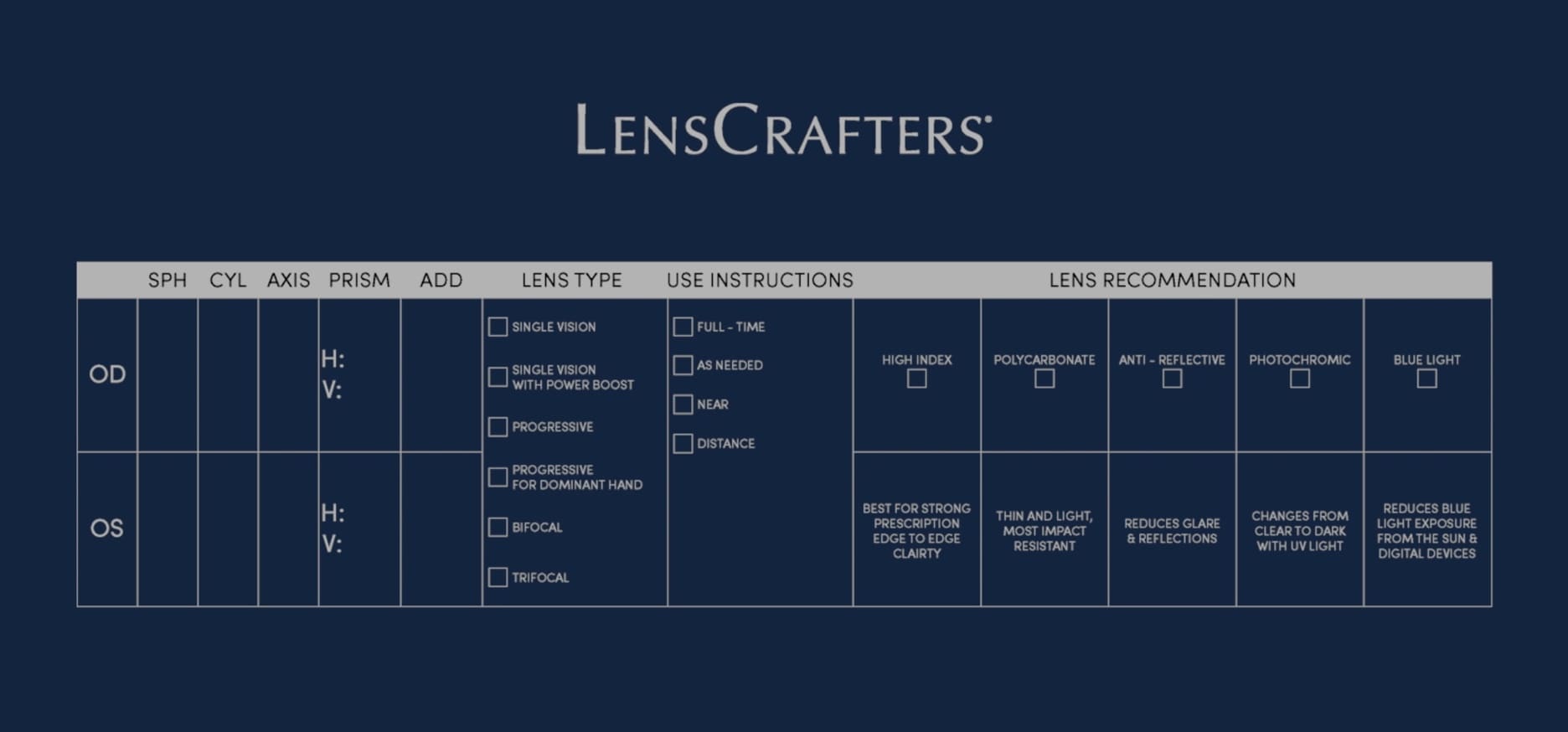 How To Read Your Prescription
Not sure what all the abbreviations and numbers on your prescription slip mean? Don't worry, that's very normal.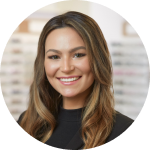 Store Manager Tips
Candice Walker
Candice Walker is a Licensed Store Market Manager for LensCrafters in Mt. Pleasant, South Carolina. She's here to guide you through the complete collection of designer frames and lenses to help you choose the right style for you.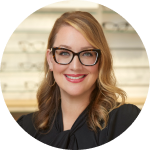 Store Manager Tips
Jen Cooper
Jennifer Cooper is a Licensed Store Market Manager for LensCrafters in Mt. Pleasant, South Carolina. Discover her tips on how to get the most out of your experience in-store, from using your vision benefits to fitting your glasses.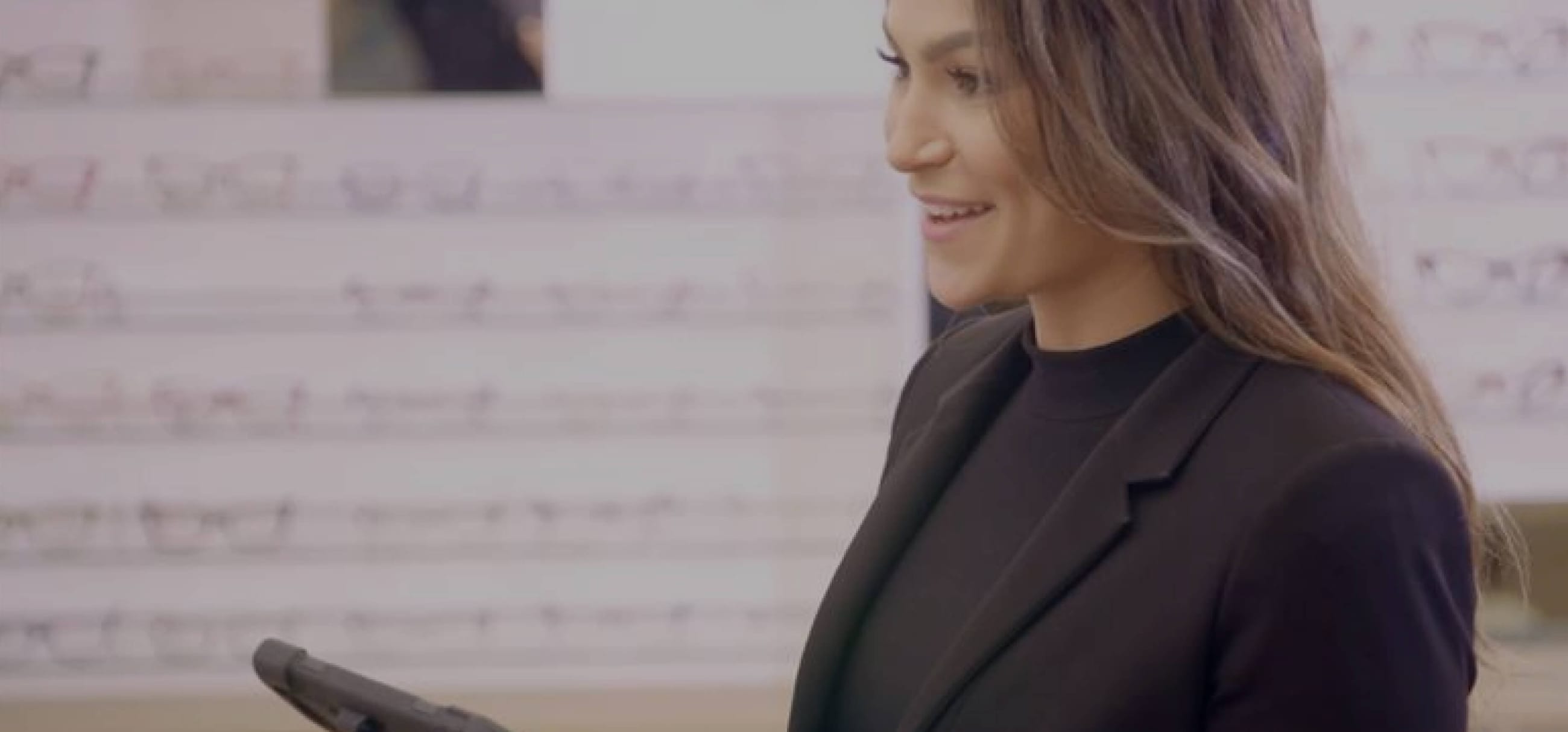 Find Your Designer Style
From timeless classics to the latest trends, here is a taste of what you can expect at your local LensCrafters store.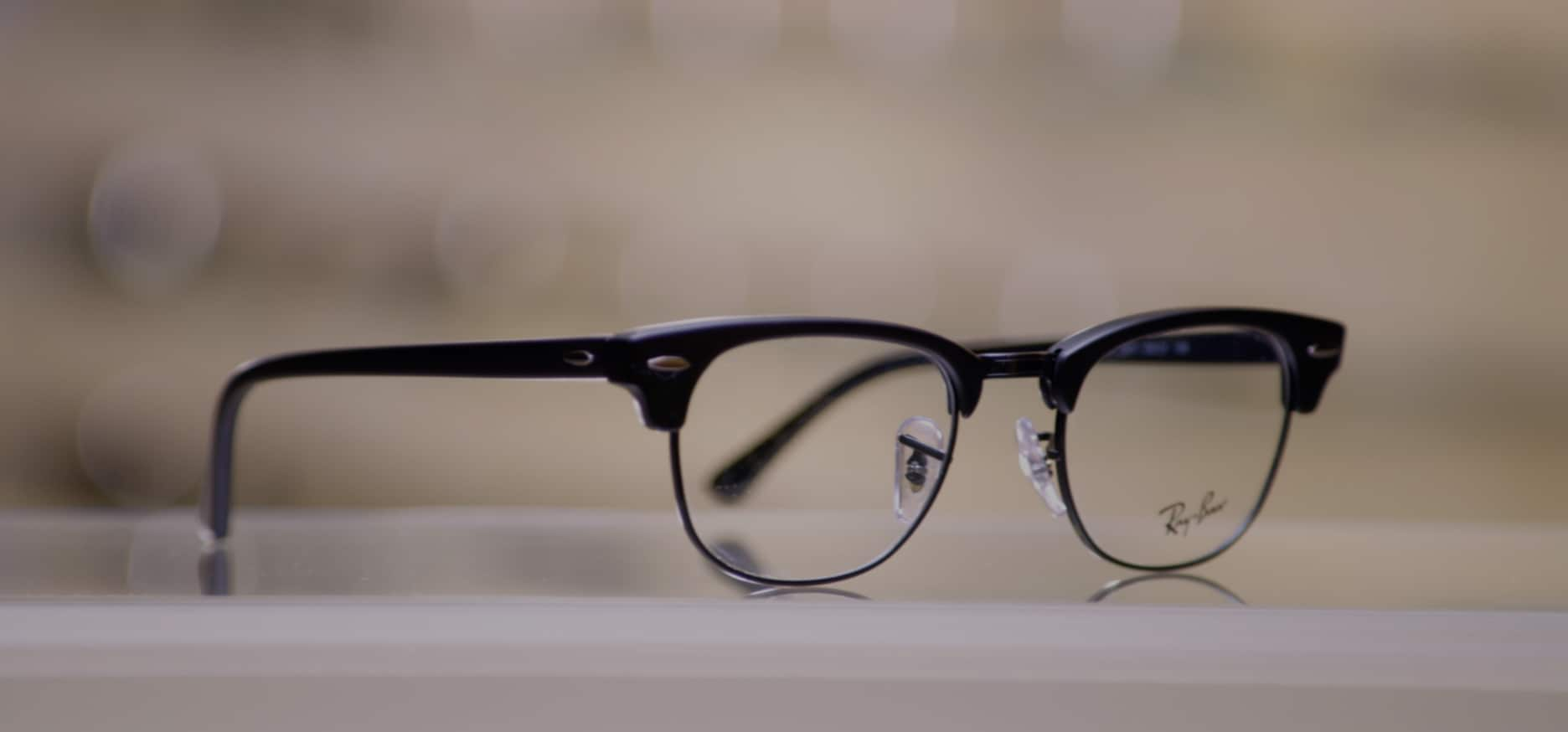 Choosing The Perfect Frame
Find out how we can help you choose from a wide range of designer frames and quality lenses both online and in store.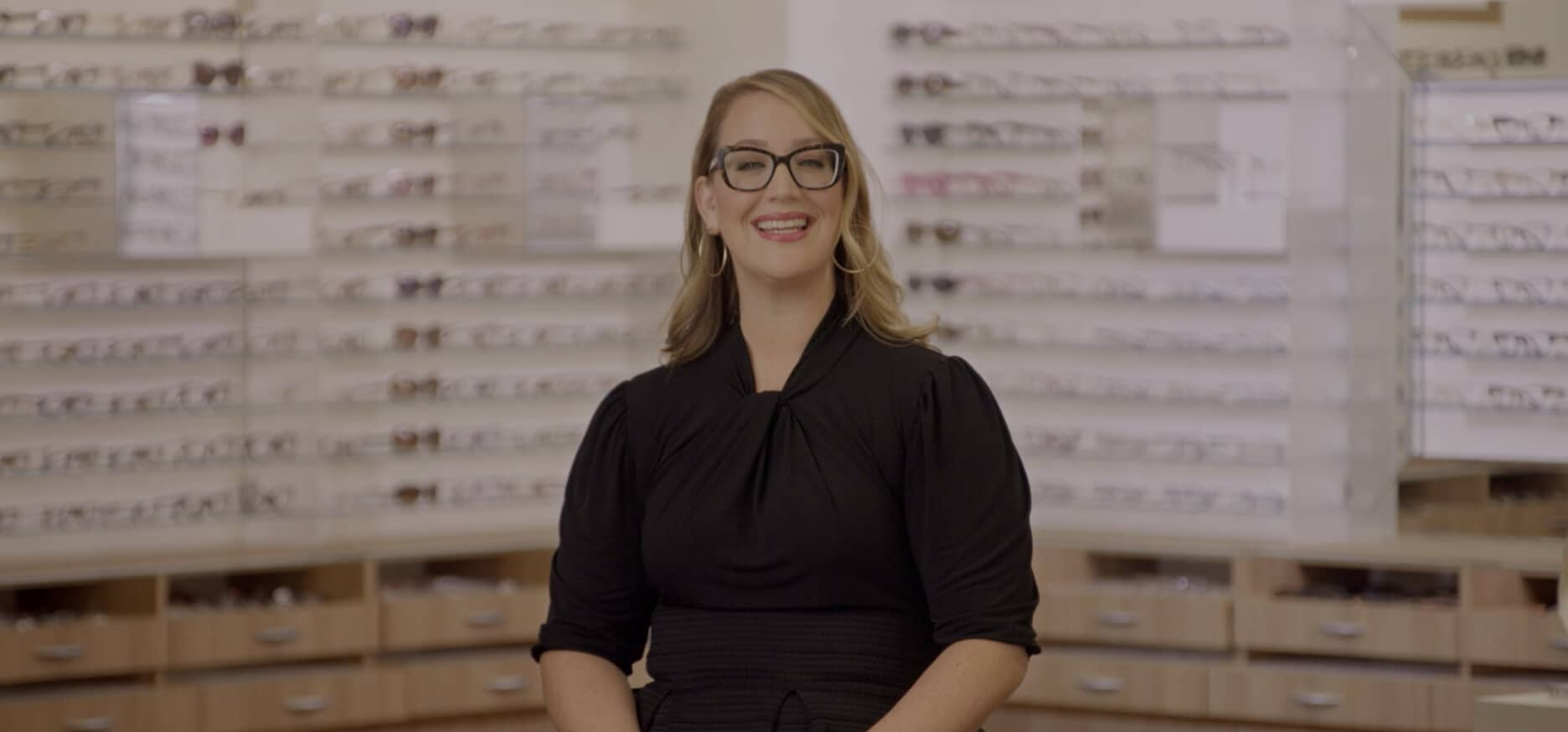 All Prescriptions Welcome
Want to use your prescription from another optician at Lenscrafters? No problem. Find out how we take care of all your vision needs.
Book an eye exam in 3 easy steps
BOOK AN EYE EXAM